Simple. Affordable. Delicious.
Two big complaints you'll hear from leaders planning a retreat,"the booking process was complicated… the food wasn't very good." Not here - -PMBC offers a simple booking process while giving you the flexibility to select meals from our delicious, home-made menu options resulting in a weekend leaving you feeling full and refreshed.
Contact us to start planning your retreat today. Looking to save $100 off your retreat? See how.
When booking a retreat at other facilities, you'd be surprised at the variable costs involved: meeting space, price per room, recreational space, sound system, coffee, etc. We don't play pricing games like that. Our cost structure is built on cost per person, plain and simple. And you'll be happy to know kids 5 and under are free.
No one likes to eat bland food while on a retreat, so we let retreat planners choose from our menu of delicious, home-made food so you are feeling full and refreshed. Our tiered menu system gives you flexibility to cater to your group's financial and dietary needs. If you let us know ahead of time, we're more than happy to accommodate dietary restrictions. Oh yeah, and the coffee pot is always on.
Facilities: Just a Step Away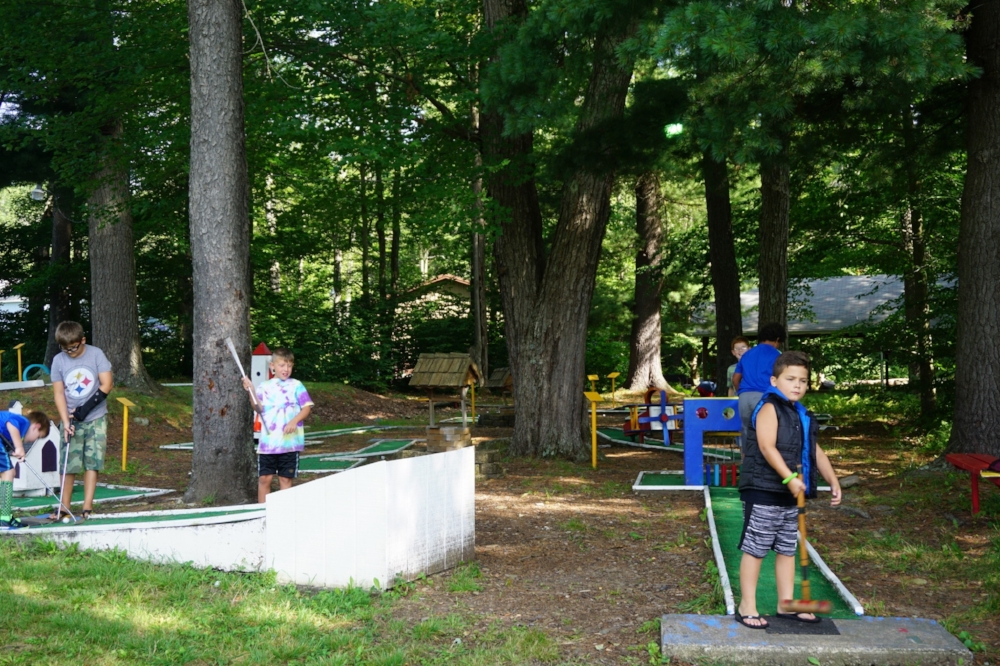 At PMBC, you don't have to walk 5 minutes to get to dinner or hike a mile, uphill, one way to get to your meeting space. Our lodging, meeting and dining space are all just steps away to cultivate an intimate setting for your group. See pictures, descriptions and more on our facilities here.
Conveniently Located
PMBC is tucked away in the quiet Pocono Mountains, but only a ten-minute drive from all of the major highways like 81, 380, PA Turnpike 476, 940 and 611. If you forgot something once you're here, you won't have to drive hours to the nearest convenience store, gas station or Walmart.
PMBC is within driving distance of cities like Philadelphia (2 hours), New York City (2 hrs), Allentown (1 hrs), Harrisburg (2 hrs), Lancaster (2 hrs), Reading (2 hrs), Binghamton (1.5 hrs), Wilkes-Barre (30 mins) and Scranton (20 mins). Click to see how close you are to PMBC here.
Retreat Season
Our facilities are available for retreats from Mid-August through Mid-June.